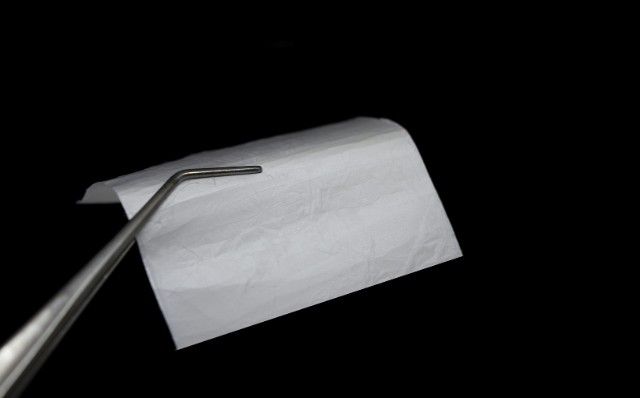 © Fraunhofer ISC
Electrospun Renacer® membrane (5 x 5 cm)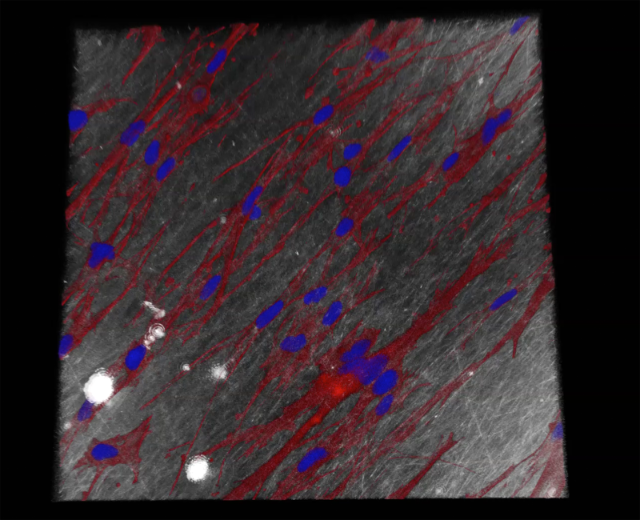 © Fraunhofer ISC
Fibroblasts (connective tissue cells) on the electrospun Renacer® membrane under the confocal microscope (red: cytoskeleton of the cells, blue: cell nuclei).
Fraunhofer researchers have succeeded in using the bioresorbable silica gel Renacer® to produce an electrospun membrane that is neither cytotoxic to cells nor genotoxic. This model mimics fibrous structures found in connective tissue and is therefore particularly suitable for regenerative applications, such as for improved wound healing.
MROE INFO